Does mynt serves the best fine indian cuisine in town?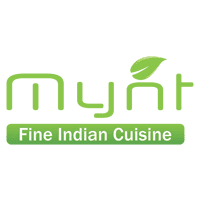 Everyone is aware that Orlando is considered a culinary heaven for people seeking excellent company and delicious food. However, choosing one among the various excellent Indian cuisine restaurants is often difficult and perplexing. We'll discuss the foremost basic restaurant in Winter Park that serves delectable fine Indian cuisine.
Mynt Orlando is found within the guts of Orlando, offers a one-of-a-kind dining experience for fine Indian cuisine. They've built an up so far ambiance also as a superb area that mixes in with the neighborhood. Our team has years of experience and delivers gourmet cuisine for formal dine-in and private event catering.
Their crew works closely with our clients to make sure that nothing goes over budget. Every team member is devoted to producing delectable fine Indian cuisine meals for every event which will be remembered for years to return .
Services at Mynt Orlando
Corporate Events Catering
They offer a spread of corporate catering services tailored to the stress of busy professionals, including breakfast, lunch, and dinner.
Wedding Catering
Your dream day may be a carefully crafted plated supper or a lavishly displayed breakfast, our fantastic flavours and dish combinations will have your guests raving.
Private Event
With themed cuisines starting from simple to excellent, we are dedicated to providing wonderful experiences for your family, friends, or employees.
Their menus are chock-full of scrumptious entrées to suit any palate, and event.